Complete teeth for good function.
Whatever is missing in the body due to an infection or accident must be replaced in order to restore normal body function. The mouth is no different. Teeth are organs and they must be complete in order for the mouth to function properly. Be it in eating, speaking or even if only for aesthetic reasons, a missing tooth will greatly change the way a person looks and acts.
Prostheses are custom-made appliances fabricated in dental laboratories that are meant to replace any missing structure in the mouth in order to restore normal function. This may include any tooth or any of its layers and, in some cases, even the palate in cases of clefts.
For missing teeth, dentists may recommend the fabrication of bridges or dentures.
For individuals with palatal clefts, the construction of an appliance known as obturator may be recommended by the dentist.
Bridges are especially fabricated replacement of teeth that make use of either metal, porcelain, ceramic, resin or a combination of the said materials. They are permanently cemented onto teeth. They provide more convenience and better aesthetics compared to dentures. For a more detailed discussion, you may want to check out this page.
There are different kinds of dentures that may be recommended by your dentist. These may be made of different kinds of resins and metals. Each type may have its own set of pros and cons so it would be better to discuss this with your dentist for a more detailed explanation.
Dentures are generally classified though into either complete or full dentures and partial dentures.
Another kind of denture known as snap-on dentures or overdentures are dentures made especially for dental implant wearers. You may check on this blog article to know more about this type of dentures.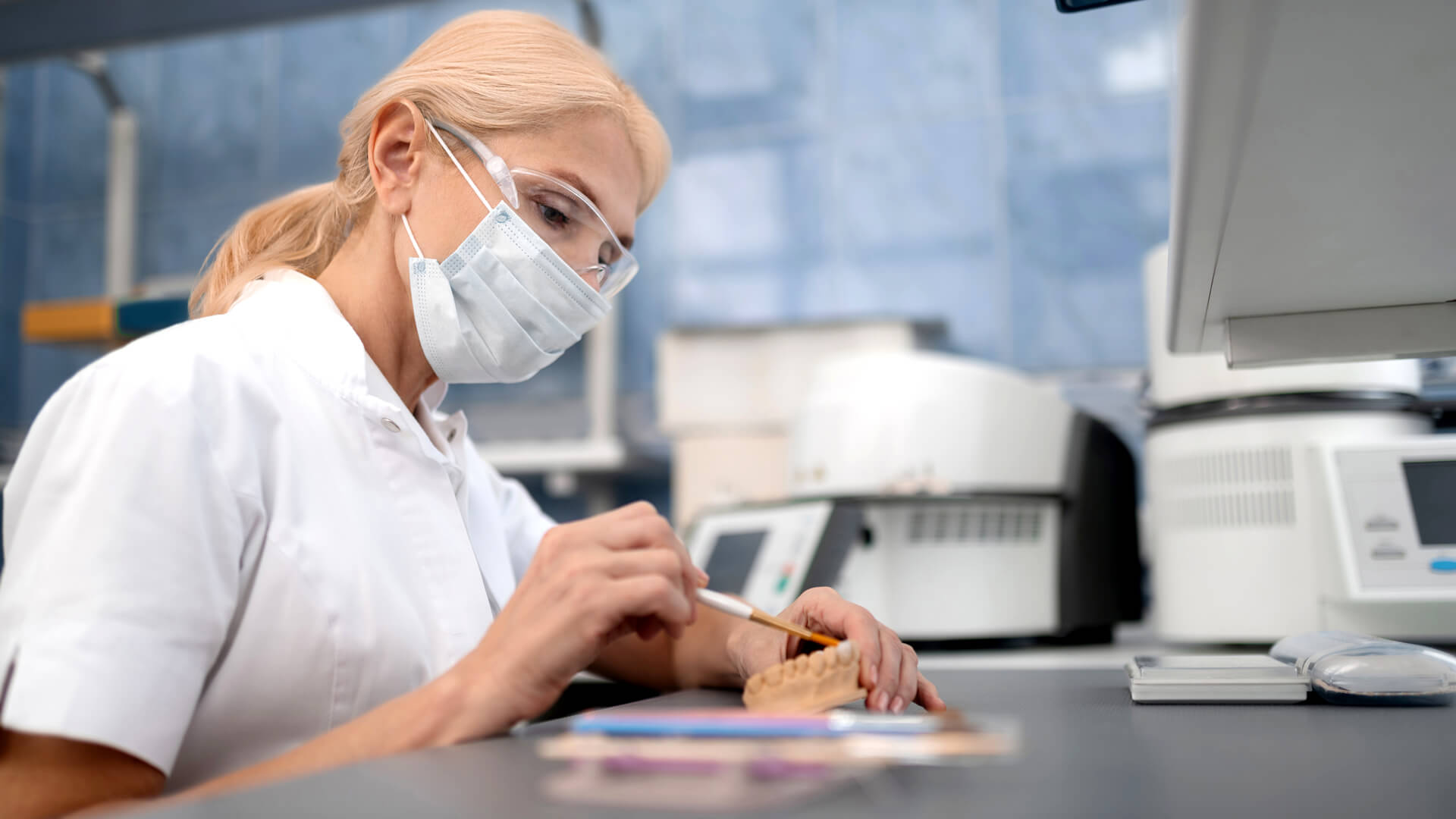 Full dentures are made for individuals who have completely lost all their teeth due to decay or infection. This is more common in older individuals since loss of teeth due to loss of bone mass is not an uncommon situation for many seniors.
Full dentures are usually made from resin since this is the lightest type of material available that can provide much comfort to an individual. The artificial teeth used on these types of dentures may be made from either plastic or porcelain. There has been, however, much controversy on the use of porcelain for this type of dentures since the use of porcelain teeth is suspected to hasten bone resorption in the mouth.
Retention of complete dentures relies highly on salivary flow, as well as proper fit. Bone resorption in the mouth though is expected as a person ages in the absence of teeth. Because of this, it will not be surprising for you to have new dentures made after every ten years, on an average.
Partial dentures are made for individuals who have missing teeth, but who still have a number of healthy teeth left which may serve as a source of retention for the dentures. Partial dentures are the appliance of choice when bridges cannot be recommended due to lack of remaining healthy teeth.
Unlike bridges, partial dentures are removable. Partial dentures may be made from a combination of resin and metal or they may be made from flexible plastic.
Partial dentures are retained on teeth by means of a component in its design called a clasp. There are different clasp designs and, depending on the location of the tooth where it is to be placed, they may or may not be concealed.
This is one of the disadvantages of partial dentures since these may not be the best when it comes to aesthetics. There are, however, clasps made from resin which may assume the color of the gums making them less obvious when placed in the mouth.
You may want to discuss with your dentist the pros and cons of these different kinds of materials so you can decide what is best for you.
Palatal clefts are birth defects that may or may not be resolved by surgery. In cases where the clefts are too big, a hole is left in the palate which may lead to a number of problems as the child grows up.
Obturators are custom-made appliances that are made in order to cover the hole created by the cleft. This is used by the individual all through life in order to restore, if not improve, palatal function.