Do you sometimes feel intimidated or uncomfortable with how your teeth look? Perhaps you are ready for a treatment plan after which your smile and yourself will shine. Beautiful teeth give more self-confidence and are your business card!
With a beautiful hairstyle, nice clothes and well-groomed makeup comes to a healthy, radiant smile to complete your look.
Would you like personal advice? Send your question.
Reviews of our practice and our practitioners
Review from 'Dirk' of aesthetic dentist Charles Bruchmann on 19/02/2021
Best aesthetic dentist in NL
After having to change dentists a few times due to incompetence/unwillingness to help me, and after even having to cancel a very expensive, well-known dentist in Berlin due to disappointing results+high costs, I had decided (in frustration) to do some extensive research to see who is the best aesthetic dentist in the country. After comparing hundreds of aesthetic dentists in my spreadsheet (reviews, website, and other data), I finally ended up with Charles. I knew he would be good because of my research, but he actually exceeded my expectations. He found a very creative, beautiful solution to the problem I had been having for years, and executed it with high skill/professionalism. The result is top notch, I am very happy with it; I can smile again. It was a long drive for me, but it was worth it, because Charles is the best dentist in the country.
Review by 'Marianne Zaat' of aesthetic dentist Charles Bruchmann on 26/05/2020
Top dentist
All completed truthfully. Dentist Bruchmann earned a 10 for all questions asked. I am very satisfied and can smile happily again with a beautifully cared for mouth. Have always been treated very well and are also satisfied with the assistants. Dentist Bruchmann keeps up very well with his knowledge and has very modern equipment, which ensures an excellent final result.
Review by 'Klaas de Wit' of aesthetic dentist Charles Bruchmann on 24/05/2020
From fear to a broad smile
After waiting too long, a visit to the dentist had to come. With trembling hands and buckling knees, I began an adventure that I did not expect would turn out so positively. Already after my first visit to Charles Bruchmann, the initial fear was pretty much gone. Due to his positive, kind, respectful and therefore pleasant approach, my anxiety is completely a thing of the past. With a wonderful passion for his profession and a fantastic team, a high quality is delivered and he has ensured that I can now continue with beautiful teeth and a broad smile. It sounds crazy to someone who, not too long ago, was just putting off, putting off and putting off the (necessary) visit to the dentist ....... At the next checkup, I come to the appointment whistling. Charles and team, thank you for your good care
Review by 'Danielle' vof aesthetic dentist Charles Bruchmann on 10/10/2018
Beautiful result
Almost instantly available for questions and emergencies, always as friendly and punctual. Sufficient explanation during the treatment and the result is super!
Review by 'Anoniem' of aesthetic dentist Charles Bruchmann on 27/05/2014
Competent physician
We have been patients at practice Bruchmann for a long time and are always very satisfied. Virtually a painless treatment and the results are always satisfactory. Furthermore, we are well informed beforehand in case of extensive treatment. I recently had my front teeth refurbished and am very pleased with the results.
Review by 'Anoniem' of aesthetic dentist Charles Bruchmann on 16/04/2014
Radiant smile.
We have been patients with dentist Bruchmann for quite some time and we are very satisfied with the entire practice. My last treatment was the placement of six crowns (front teeth upper jaw). I have a bright smile again and am extremely happy with it.
Review by 'Jolanda Wolter' of aesthetic dentist Charles Bruchmann on 24/10/2017
Very satisfied!
Been looking for a while for a dentist who is very good at cosmetic treatments. Because beautiful teeth are very important to me personally, but it had to look natural. This dentist and his assistants made me feel confident throughout the process. The personal touch and good explanation were top-notch! Now that it is finished I can say that it has produced an extremely beautiful result!
Review by 'A.Coolen' of aesthetic dentist Charles Bruchmann on 07/01/2014
A good and friendly dentist!
Friendly talks about the problem, comes up with a solution, quote, and doesn't make it more expensive than it needs to be. And ensures that you have no pain during the treatment.
WHAT IS Dental Esthetics?
Dental aesthetics is the beauty trend for men and women who want to look better. Our Smile Make-over concept is the cosmetic beautification of your teeth.
Beautiful teeth give more self-confidence;
You determine the color of your teeth;
You determine the shape of your teeth;
Treatment of just the front teeth gives great results.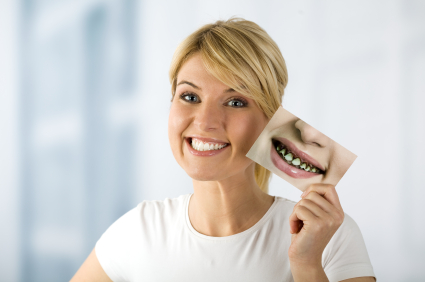 We simulate your future smile so you can see and feel everything before making decisions;
We treat minimally invasive: if possible we avoid drilling and otherwise by minimal precision drilling;
We provide smile makeover treatments with a surgical microscope;
You will receive information on price and possible insurance reimbursement.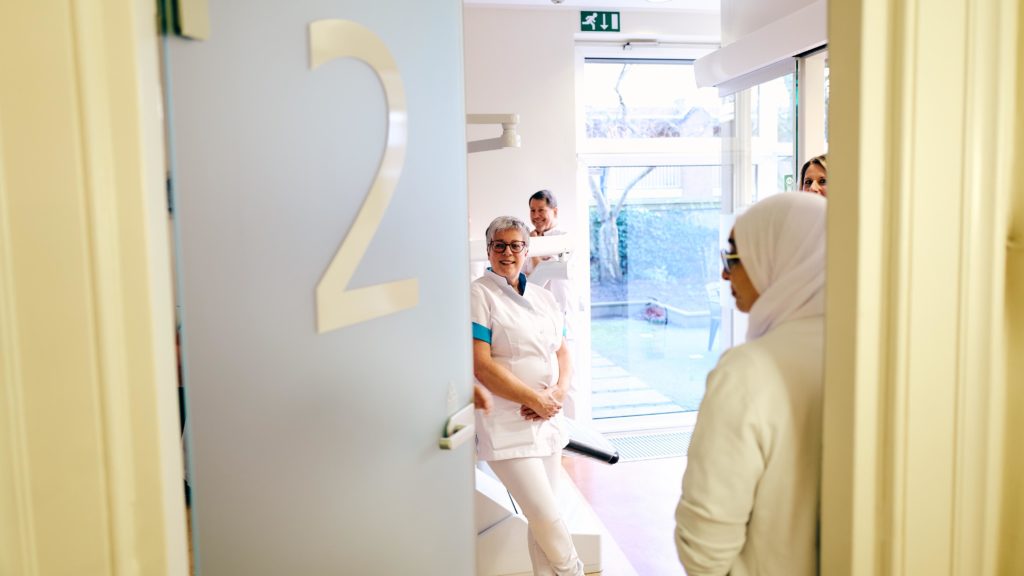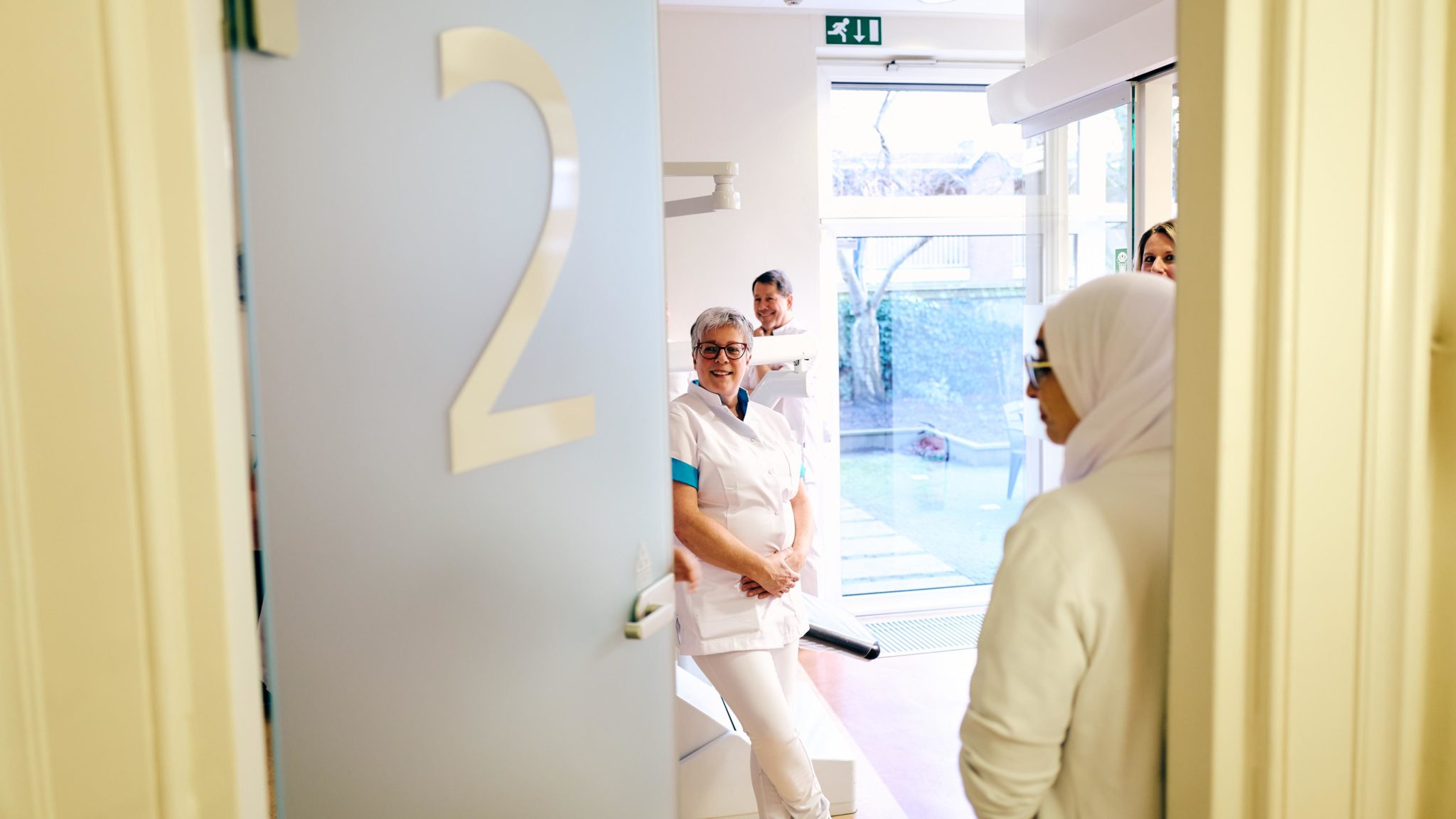 How does a smile makeover work for you?
In a short session, we will look at your teeth and gums and discuss your needs. We will clearly inform you of the possibilities, time, and costs to bring your teeth back to your liking. You will be given the advice to take home so you can think about it calmly. If desired, you can schedule an appointment at the time of your choosing.